Aktuálně
V nejbližší době se nechystá žádný botanický seminář.
25.04. 2018 referáty studentů
Referáty o začínajících bakalářských a magisterských pracích – D. Hnátek, Š. Šímová, L. Klimešová
next Ecology seminar
(Branišovská street, building B, room B1, at 4:15PM):
24.04. 2018 Marek Šmejkal
How to become the fittest: an unexpectedly complex journey to fish reproductive ecology
01.05. 2018 – Kolem Svinětic
Odjezd vlakem v 9:05 směr Strakonice, přestup v Číčenicích (9:34–9:39), sraz na zastávce ...
Kalendáře
(
edit
):
nepřítomnost zam.
host. pokoj
Rozvrh zasedačka:
LS 2013/4
ZS 2014/5
, požadavky
Ivě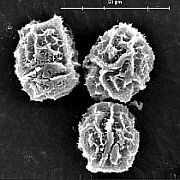 katedra botaniky na Facebooku
10.04. 2018 Odpolední botanické exkurze pro VB a MB - můžete se přidat!
19.4. Na zříceninu hradu Maškovec: odjezd 14:46 hod ze zastávky Jihočeská univerzita MHD č. 7 do Boršov n. Vltavou, Březí, vede: L. Ekrt & O. Hornych.
26.4. Do Vidova: sraz a doprava: MHD č. 10 od zast. Senovážné náměstí DK (!!! u Domu kultury NIKOLI u pošty) v 14:19 hod. vede: O. Hornych & A. Müllerová
3.5. Stromovka a okolí: 2 paralelky (době cvičení): 14:45 a 16:30 hod., sraz před katedrou botaniky (Na Zlaté stoce 1) = vila, vede: A. Müllerová & A. Lisner
10.5. Vrbenské rybníky: sraz a doprava: MHD č. 9 ze zast. Mariánské náměstí v 14:28 hod., vede: A. Müllerová & A. Lisner
---
06.04. 2018 Nabídkka doktorandského studia - pralesy - Lesnicka fakulta Brno a VUKOZ Příloha
---